Recurring Reviews/Tasks
Creating recurring tasks & workflows using the ISO Periodic Review feature:
In cases where a document must be reviewed on a recurring basis such as ISO procedures or just to check if a document is still valid, this new feature comes very handy.
You can create a single task and assign it to either document owners or a single selected user.
In cases where the document must go through a thorough examination by multiple users, you can choose to submit the document to a workflow on a recurring basis.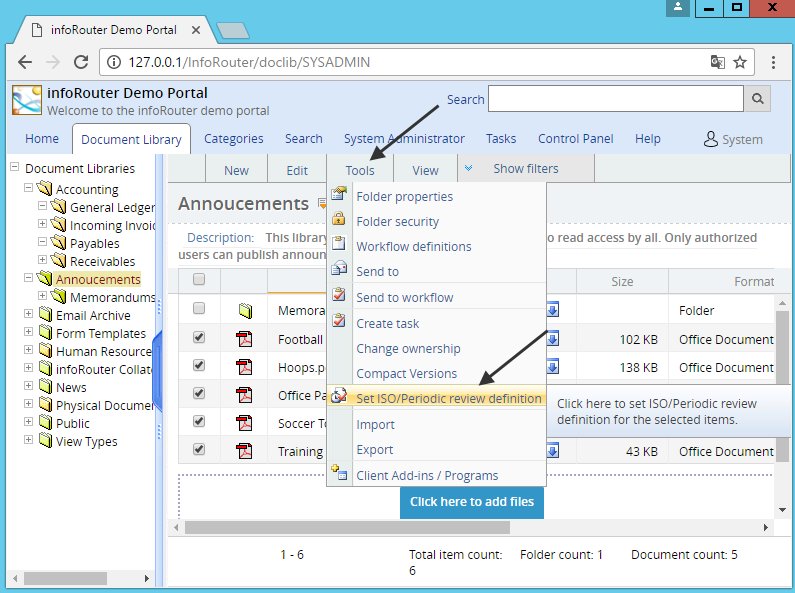 Select documents and choose "Set ISO/Periodic Review Definition" from the "Edit" menu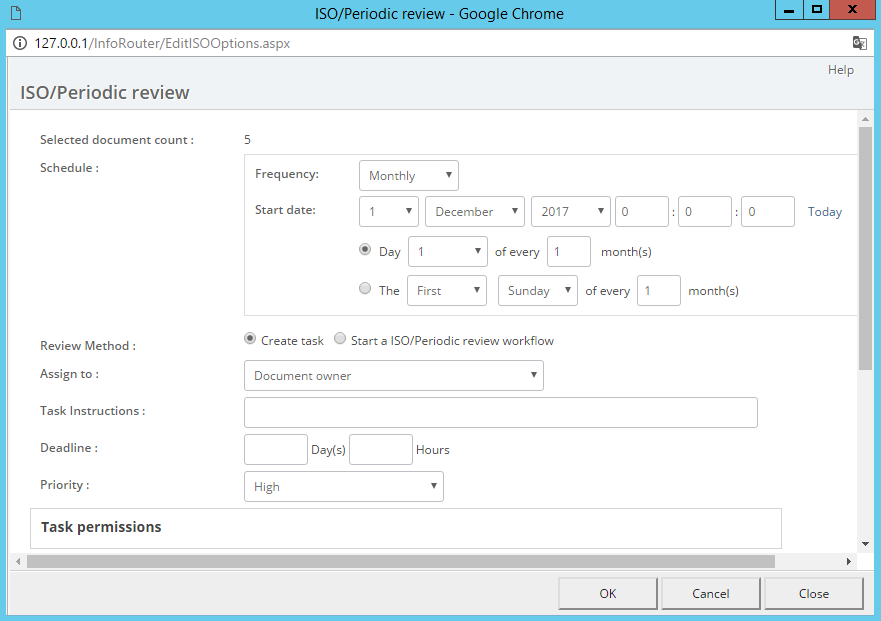 Set the frequency and schedule for the periodic review. Notice that the task is going to be assigned to the "Document Owner". So, if you select multiple documents, each belonging to a different author, the documents will be assigned to their respective owners.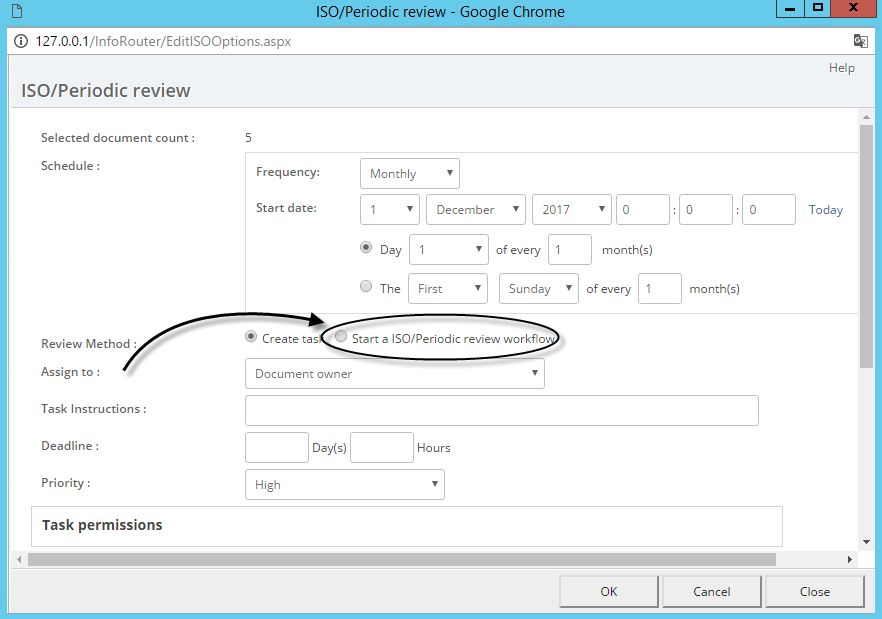 Choose "Start an ISO/Periodic review workflow" if you wish to kick off a pre-defined workflow on a recurring basis. The selected workflow can be an ordinary workflow with one or more steps.
When this option is selected, a drop-down list will show all available workflows.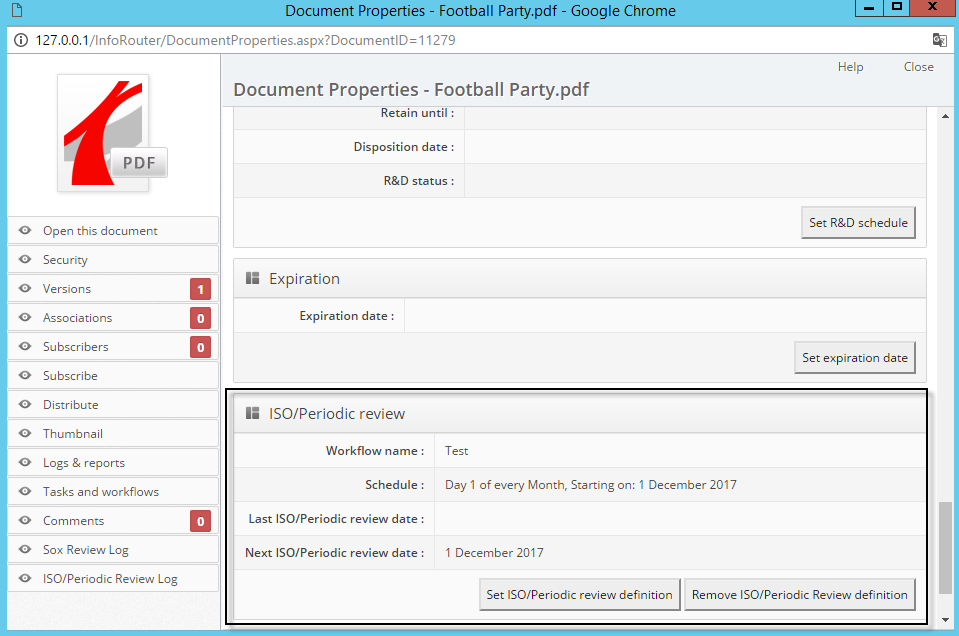 The document properties window of documents that have been submitted to ISO/Periodic reviews will contain the section outlined in the above image. The "Last" and "Next" review dates will also be indicated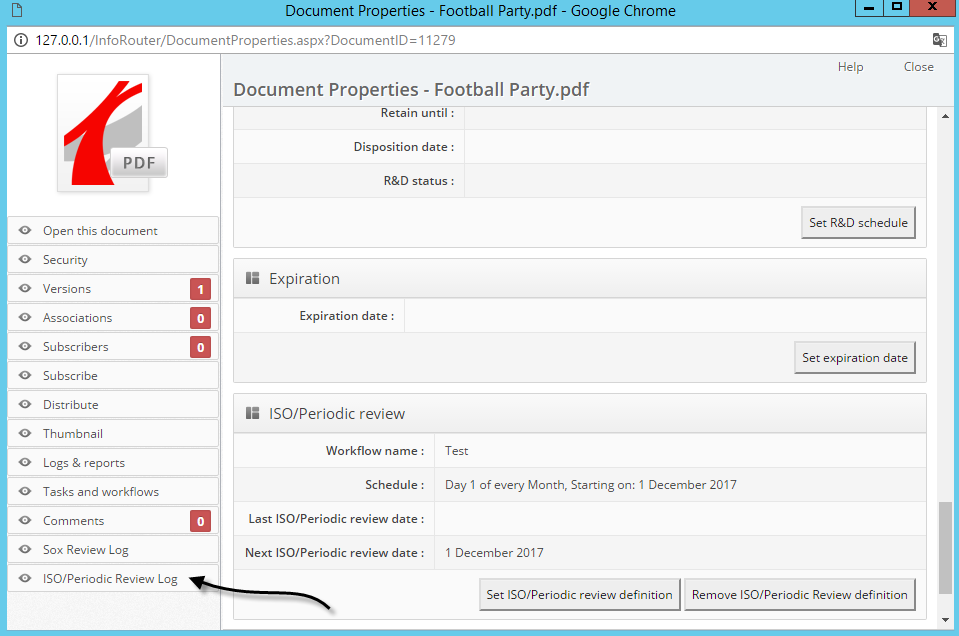 The "ISO/Periodic Review Log" section of the document properties window contains a list of audit reports. One such report will be the ISO/Periodic review logs.
This report will show every instance of when this document has been reviewed including task owner's comments.