infoRouter Live Update is a tool that downloads a catalog of the latest versions of infoRouter components. The same catalog is created for your instance of infoRouter.
The two catalogs are then compared to come up with the differences. The latest versions of the infoRouter components are then downloaded and installed on your server.
You may run Live Update as many times as you would like. Even in cases where a Live Update may fail due to network or connectivity errors, when run again, Live Update will pick up from where it left off.
To run Live Update, simply launch the IRLiveUpdateXX.exe (where XX is the current major release level).
This program is located in the root of the infoRouter application directory.
(C:/infoRouter/IRLiveUpdate80.exe)
---
Check The Status Of Your InfoRouter Instance
As a general rule, you should check the status of your infoRouter server from time to time. To do so, navigate to the infoRouter Control Panel and click on Server Status
---
Checking the Server Status
The example below shows that the current version is 8.1.133. The release version is at 8.1.139. You may click on the "Release Notes" link to display the release notes for the latest version.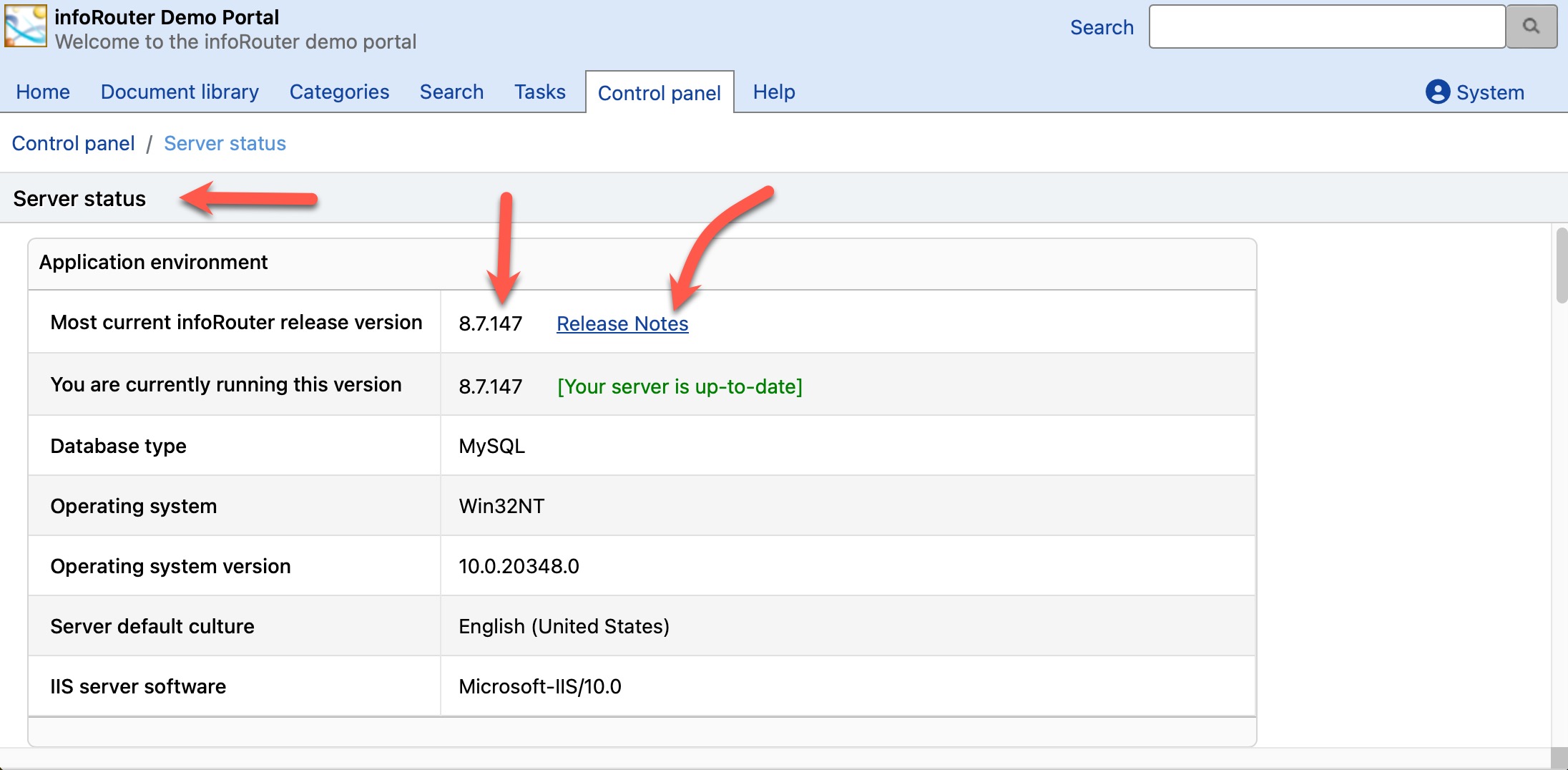 Please note that we may have release several updates so be sure to read all relevant release notes.
---
infoRouter Release Notes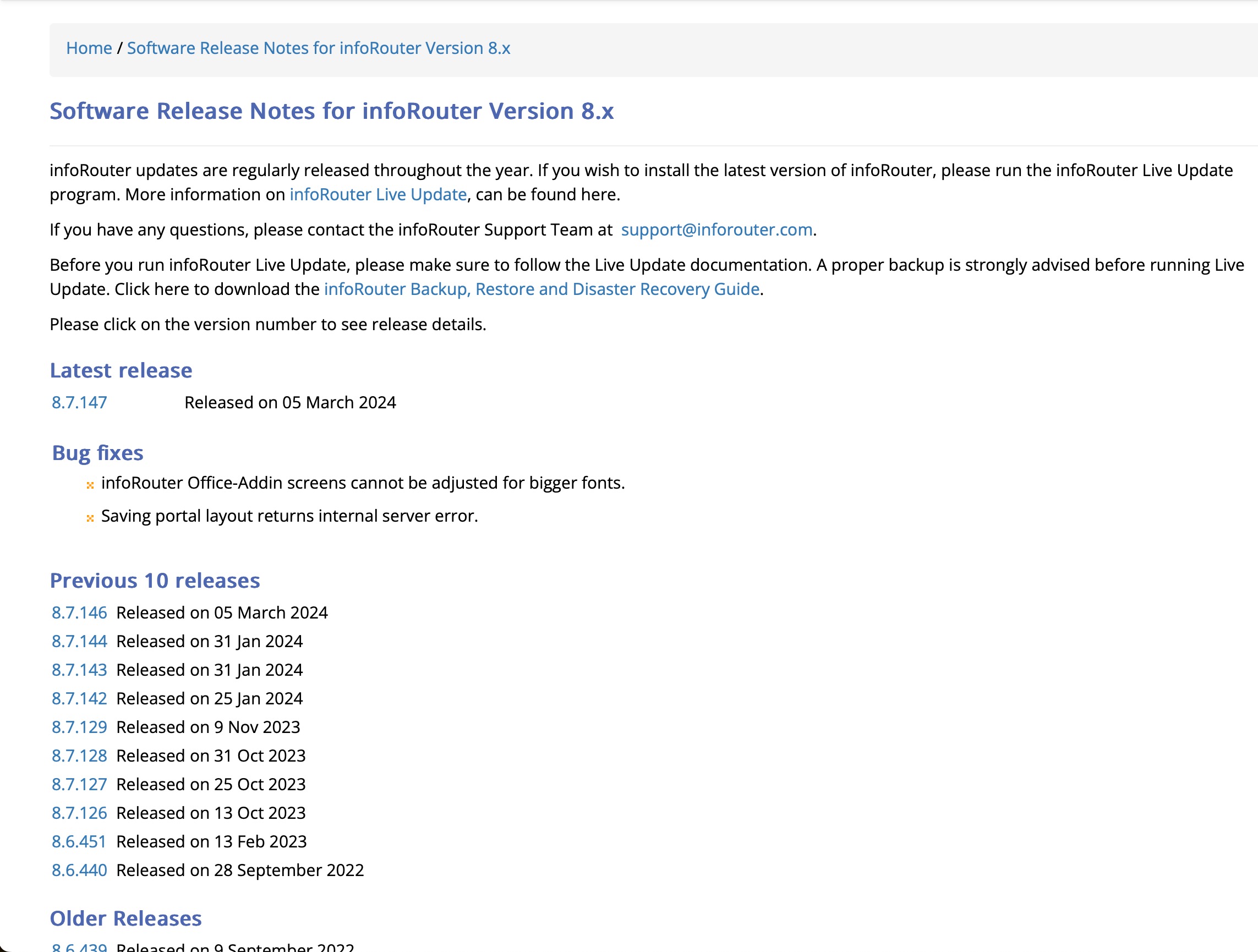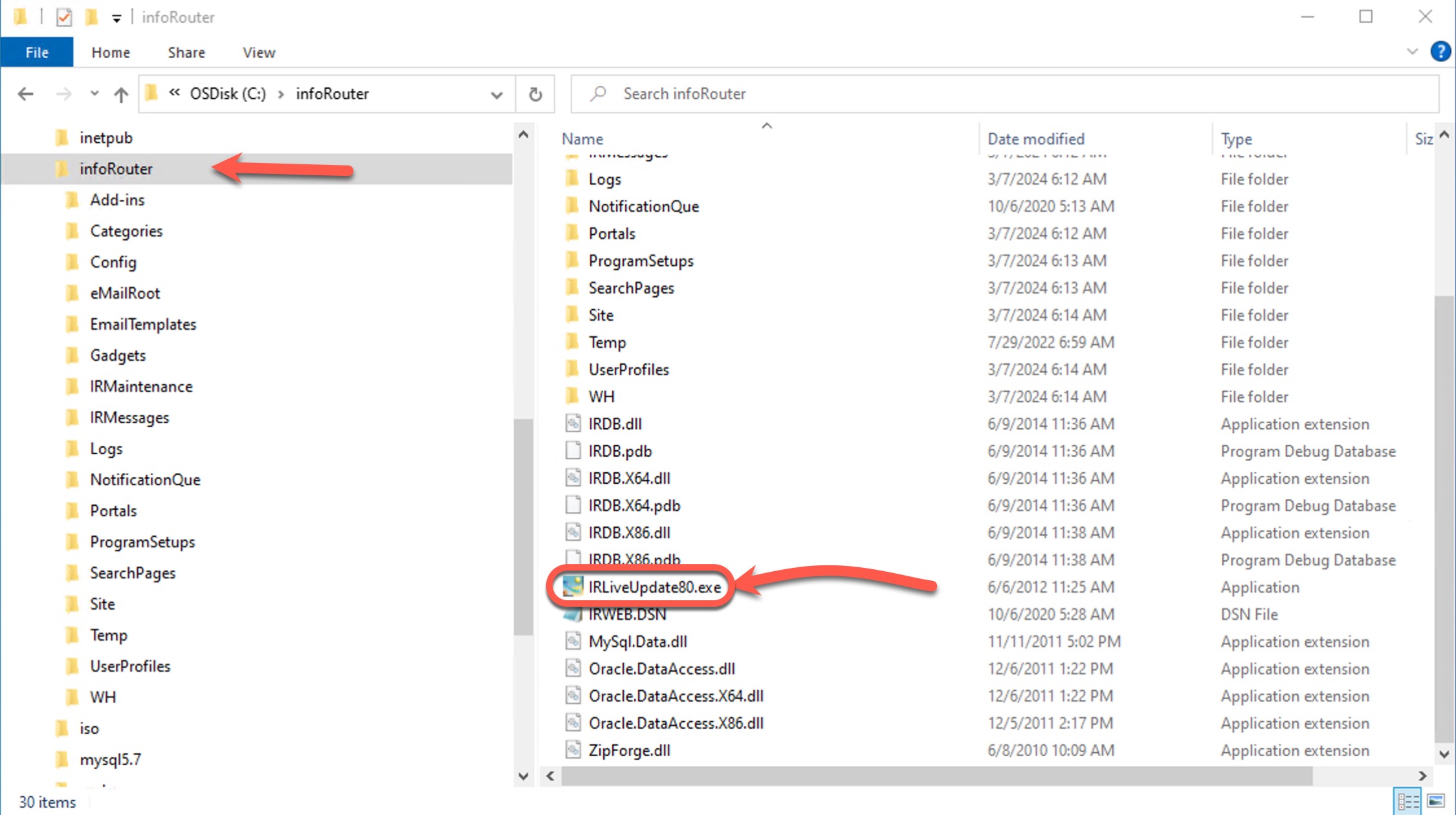 Please make sure to run a backup of your database, warehouse and application directory before you run Live Update. It is always a good idea to stop IIS to prevent access from users while Live Update is running.
The average Live Update only takes a couple of minutes to run.
Check out our release notes page
---