infoRouter Manual Website / Virtual Directory Creation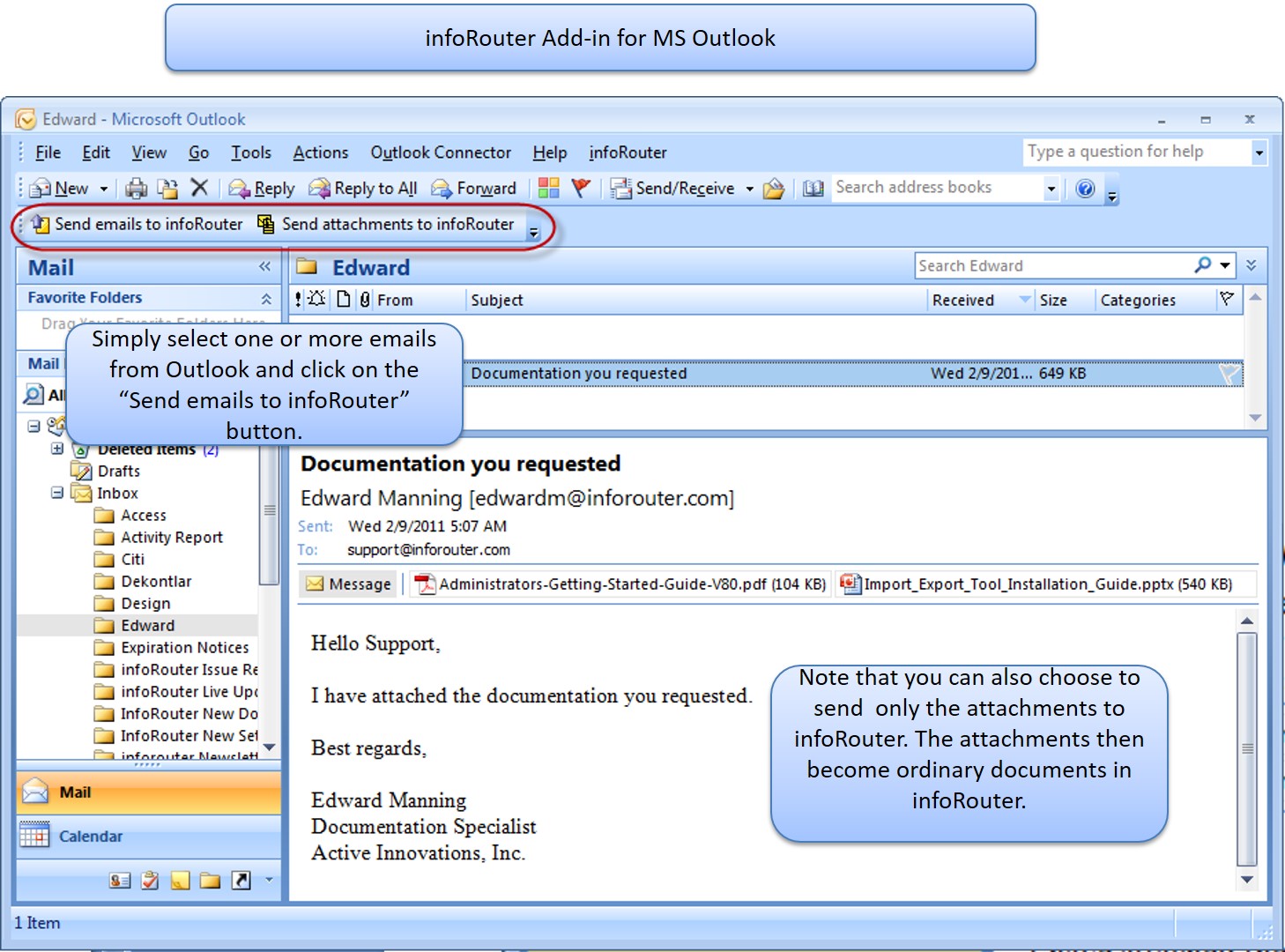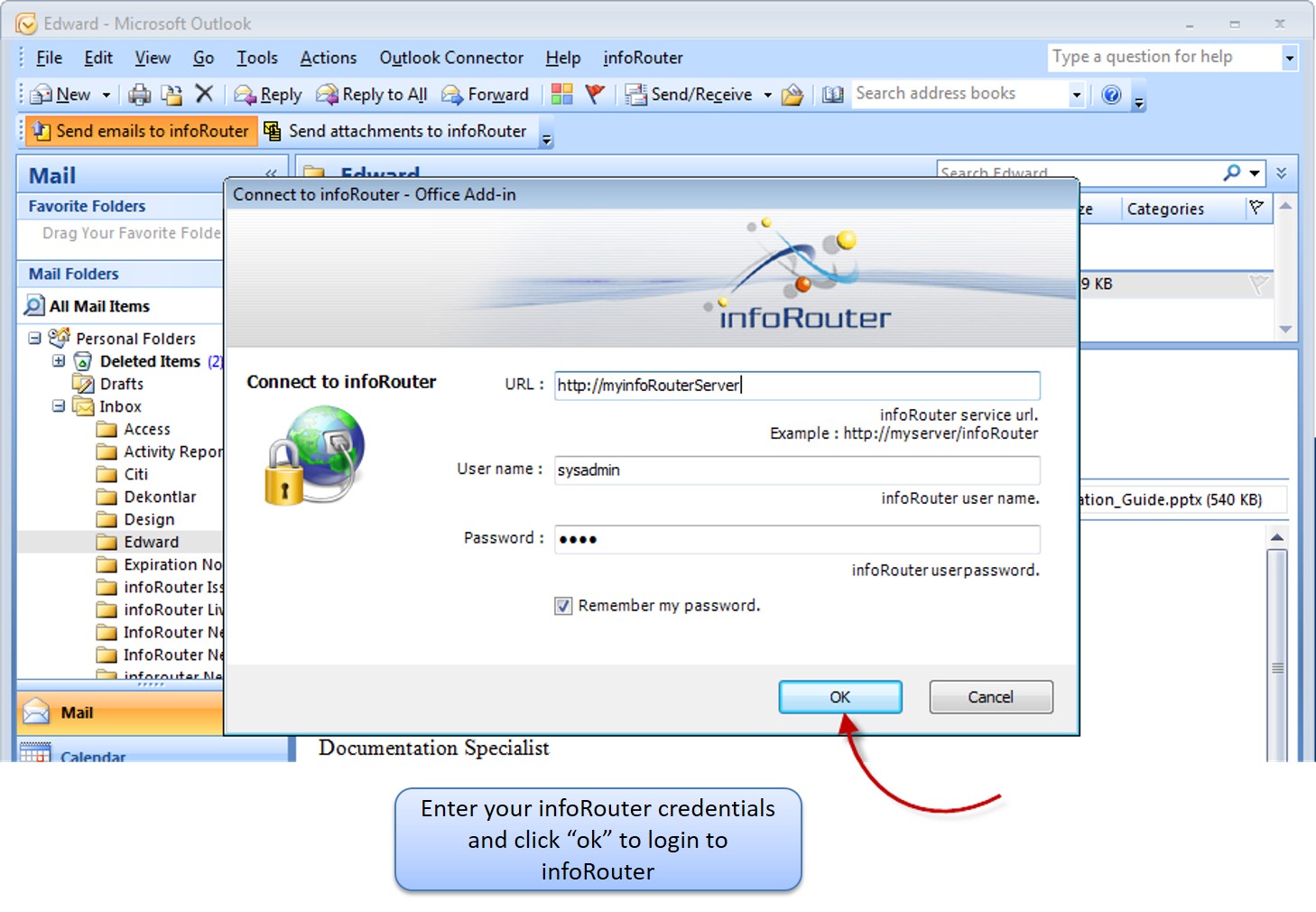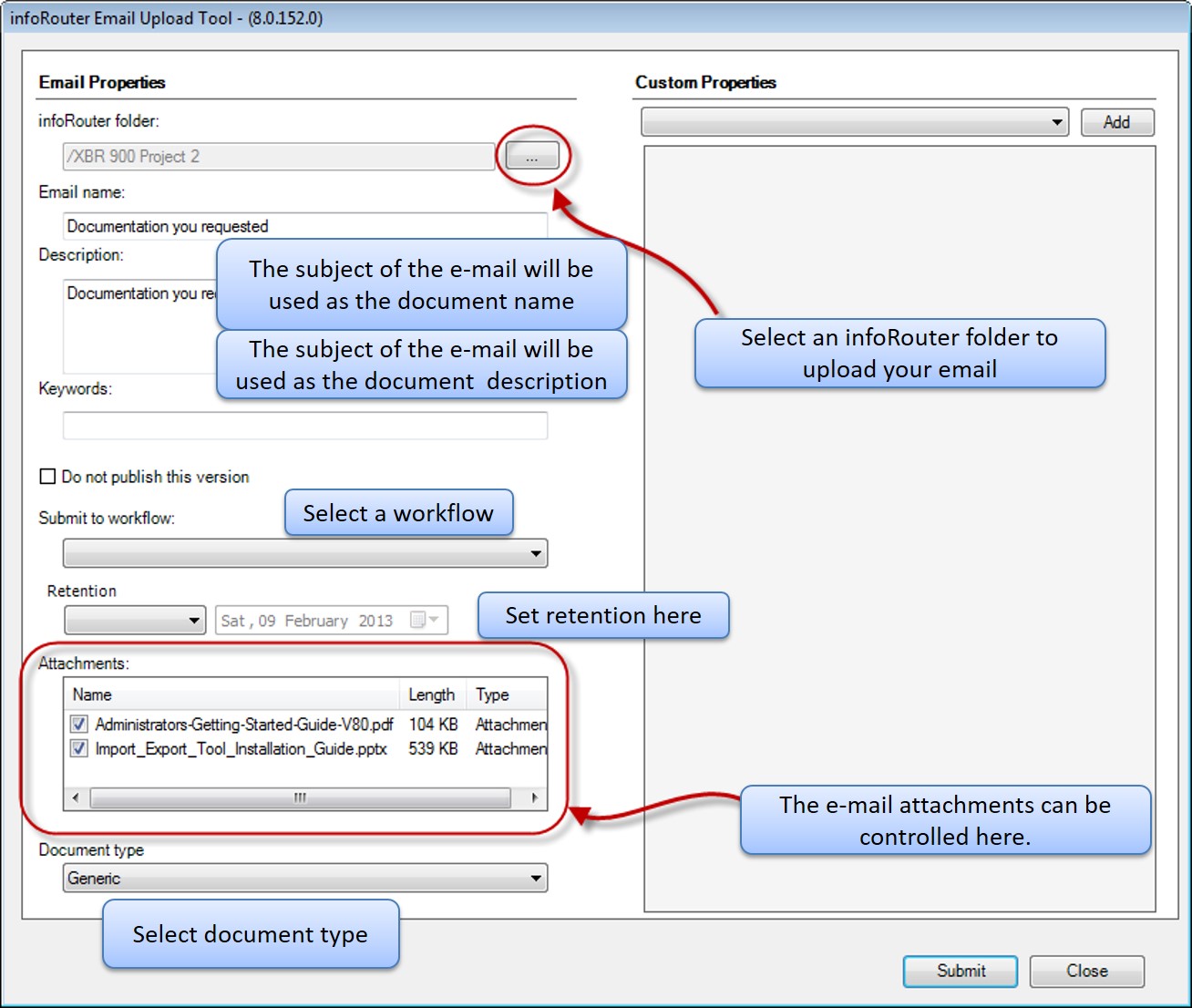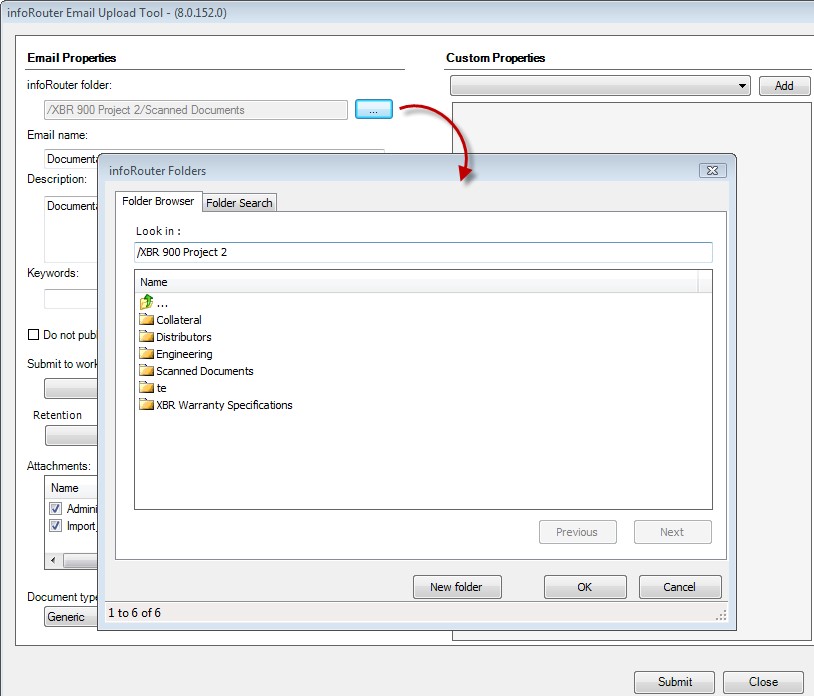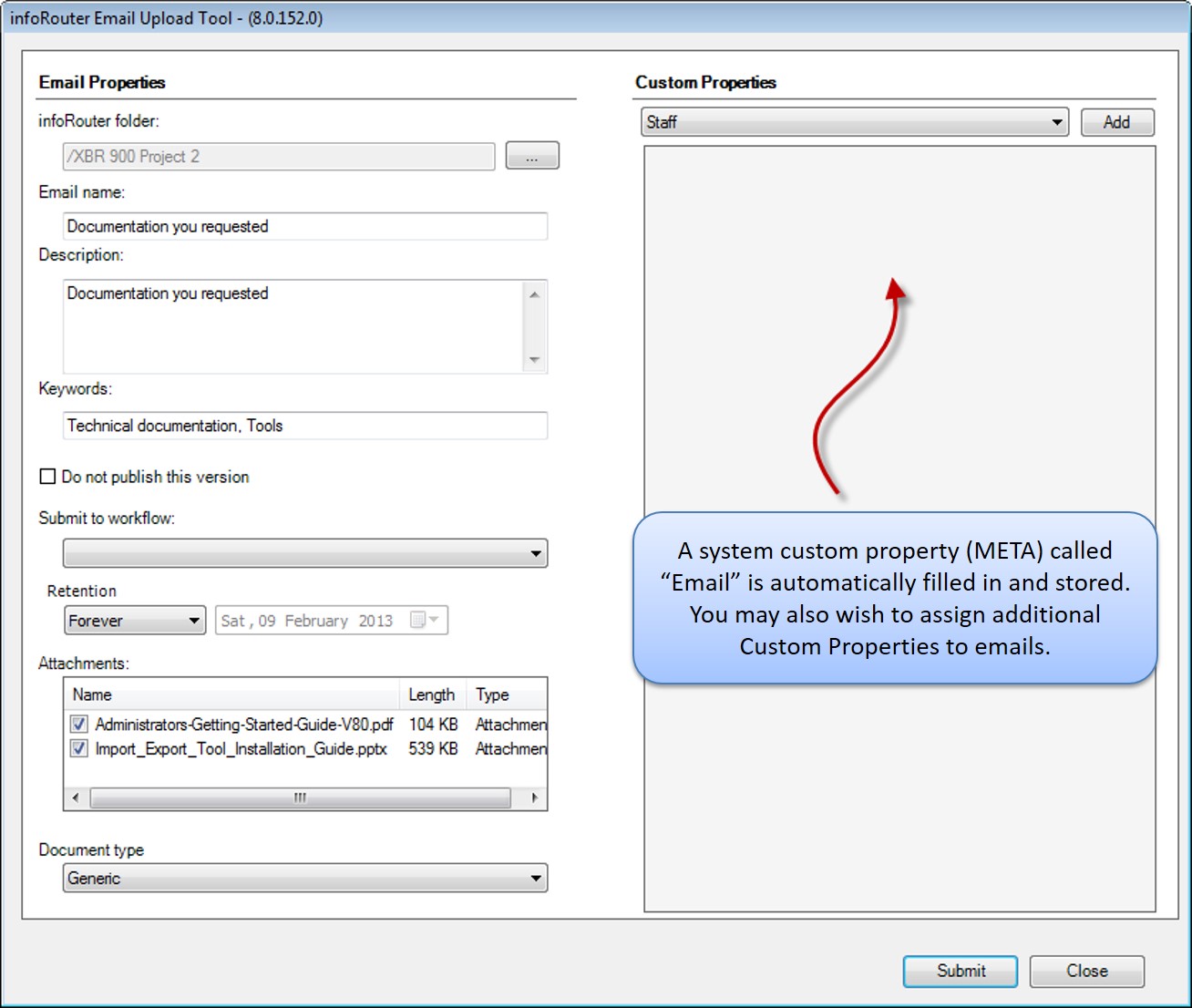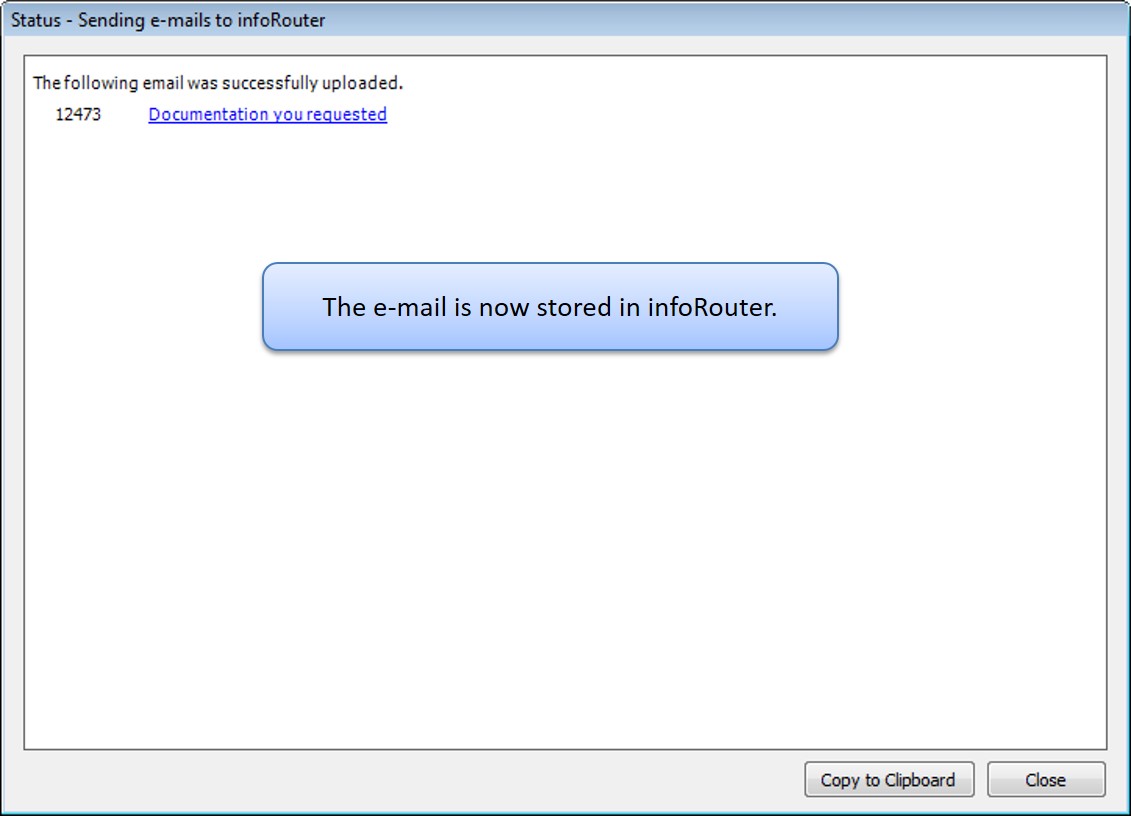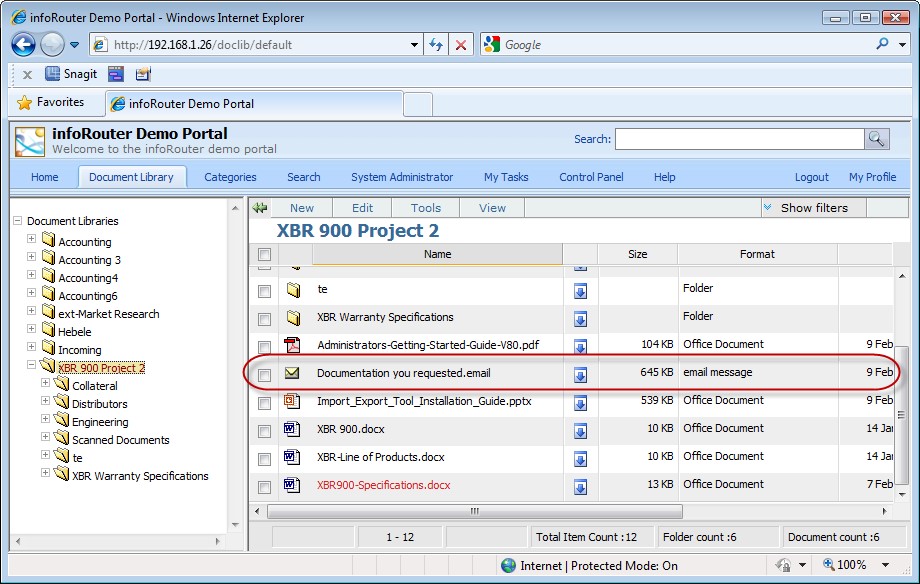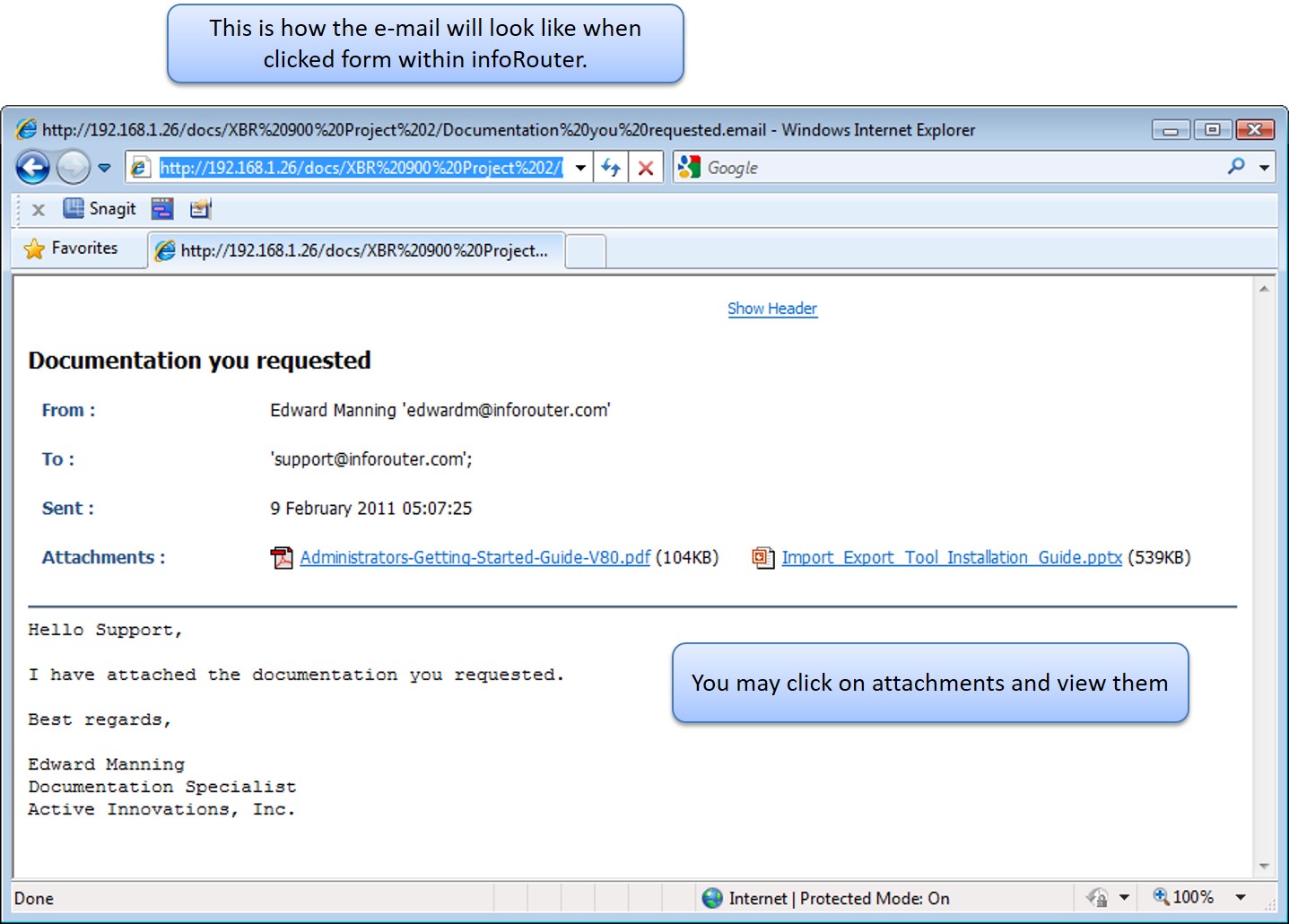 When an e-mail is stored in infoRouter, it becomes a permanent record that cannot be checked out or edited.
The default settings of infoRouter allow the uploads of emails into infoRouter in a form that is "as received". You cannot selectively change the body text or upload selected attachments. This is to ensure that the infoRouter copy is identical to the one received. However, there is a system setting that will allow "partial uploads".
The body of the e-mail, the subject and the attachments are fully indexed so it is very easy to search for and find e-mails in infoRouter.